Saturday, March 12, 2016 at 1pm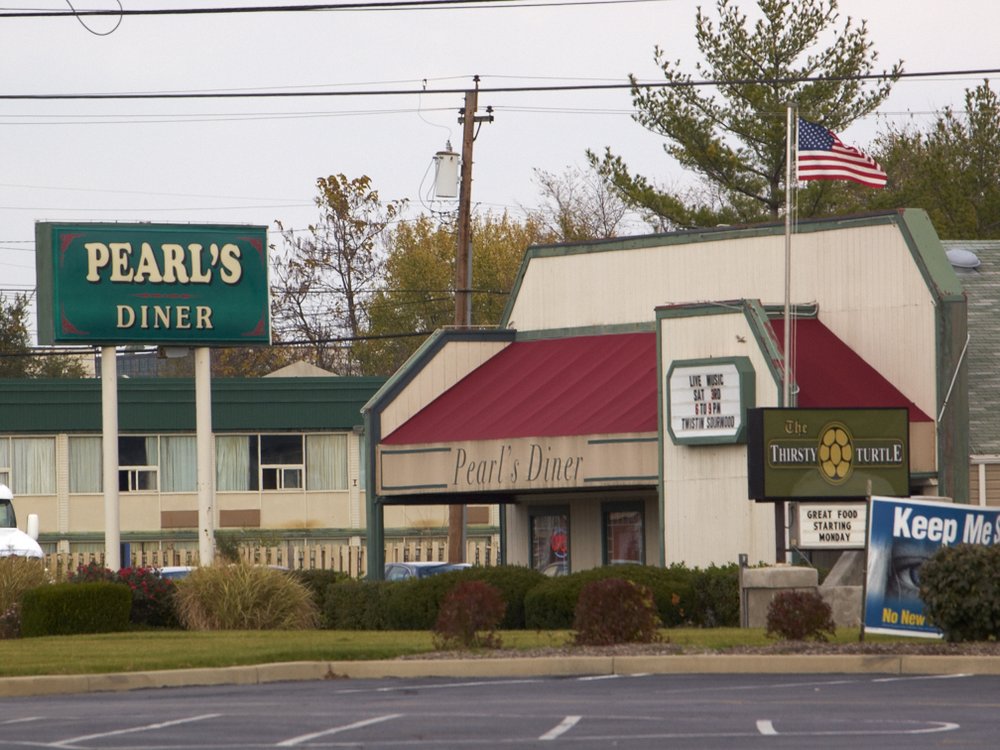 Pearl's Diner
4696 Dixie Hwy (Rt. 4)
Fairfield, Ohio 45014

Between Hicks Boulevard and Symmes Road.
Going north, Pearl's is on the right side of the road.



For a look at the menu please go to Pearl's Diner Menu
Thanks to and (c)Zomato.com for the menu

Per Bruce: "Pearl's is a greasy spoon type of diner that offers large portions at small prices. For many ham radio operators, Pearl's is the place to go before or after their visit to R&L Electronics just a bit north of the diner in Hamilton. I've received referrals to Pearl's from several people."
If you can't join us this month, maybe you'll be available to join us next month, or in the months ahead.
Copyright © 2016 OH-KY-IN Amateur Radio Society, Inc.
The OH-KY-IN ARS is a 501(C)(3) Organization
All Rights Reserved.


Website issues may be directed to webmaster@ohkyin.org