---
Submit your
OH-KY-IN Amateur Radio Society Membership App
TODAY!
Pay dues fast using


Thank you for your support!
---
---
Monthly Club Meeting
February 2014 Meeting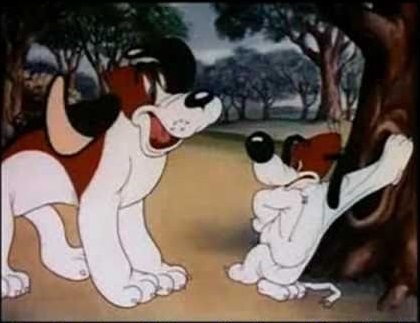 For our February meeting, Brian, K4BRI, and Dick, WB4SUV, will regale us on the fun, excitement, and competitiveness that IS Amateur Radio Direction Finding (ARDF), affectionately called Fox Hunting. Brian and Dick are founding members of OH-KY-IN's crack Fox Hunting team, which competed last October in East Jesus America (okay, it was North Carolina) in the 13th USA Amateur Radio Direction Finding (ARDF) national championships. Make sure you ask Brian to describe the thrill of running through the woods in tights with radio equipment.
THIS MEETING WILL BE HELD ON TUESDAY, FEBRUARY 11TH
OH-KY-IN meets at the St. Bernard Municipal Building (Rec. Hall) at 120 Washington Ave. in St. Bernard (corner of Washington & Tower), on the first Tuesday of every month at 7:30pm. Go in through the doors that face the high school on Washington. For more information, click HERE.
Visitors are ALWAYS welcome! WE'LL SEE YOU THERE!
January 2014 Meeting
In January, our meeting program was a talk by Russ, WB8ZCC, on Repeaters & Duplexers, focusing on what duplexers are, how they work, and why we need and like them. Russ is also OH-KY-IN's Technical Committee chair, responsible for maintaining OH-KY-IN's system of repeaters.
2013 Meetings
December Meeting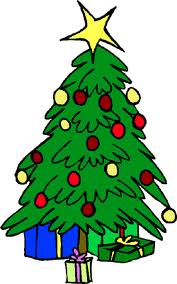 This month, we were BACK on the 2nd Tuesday of the month, December 3rd. And the only items on the agenda were our annual Election of club officers, and our annual Christmas Party!!
Thanks go to LaRosa's in St. Bernard (and Vanselow & Son for fetching it all) for providing the pizza (we almost went through all FIFTEEN pies!), and a big "Thank You!" to those who brought in pot-luck.
As they ran unopposed, these members were elected by unanimous consent of the membership present, to the following offices for 2014:
President - Gary Coffey, KB8MYC
Vice-President - Jerry Shipp, W1SCR
Secretary - Fred Schneider, K9OHE
Treasurer - Brian DeYoung, K4BRI
Director, Term 2014-2016 - Bryan Hoffman, KC8EGV
Congratulations to all the newly-elected officers and door prize winners!
November Meeting
Due to Election Day, OUR MEETING THIS MONTH WAS ON TUESDAY, NOVEMBER 12TH!
Thanks to Jerry, W1SCR, who updated us on the county-wide Simulated Emergency Test, held on Saturday, October 12th. I'VE BEEN TOLD it was a good presentation. (The Webgeezer was LATE for the meeting as real work got in the way).
We also had NOMINATIONS for club officers for 2014. Thanks to Jerry Weimer, KD8ASL, and the rest of the nominating committee for their efforts.
These members have agreed to stand for the following offices for 2014:
President - Gary Coffey, KB8MYC
Vice-President - Jerry Shipp, W1SCR
Secretary - Fred Schneider, K9OHE
Treasurer - Brian DeYoung, K4BRI
Director, Term 2014-2016 - Bryan Hoffman, KC8EGV
October Meeting
We'd like to thank our ARRL Night guest, SW Ohio Assistant Section Manager Kitty Hevener, W8TDA, for her talk and Q&A at October's meeting. Kitty explained the hierarchy of the Ohio section (the ARRL's largest, we learned), and informed us about upcoming events in the Ohio section, as well as at national headquarters in Newington. And thank you, Kitty, for filling in at the last minute for Ohio SM Frank Piper, KI8GW, who was unable to attend due to work considerations.
If YOU have a question about The League or what's happening in the Ohio section, please contact W8TDA or KI8GW via the Ohio section website at arrl-ohio.org.
September Meeting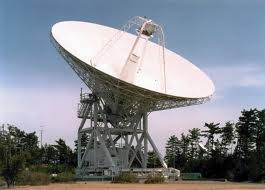 For our meeting on Tuesday, September 3rd, Fred Schneider, K9OHE, presented a workshop to build a simple portable VHF/UHF antenna. Six groups of participants took part, all contributing to the building or testing of the group's antenna. Thanks to Brian, KC8FJN, who stepped up with an MFJ-269 Antenna Analyzer when WB8ZCC's '269 decided to fail (turned out to be low battery voltage - Webgeezer).
Highlights of the evening include Paul, KD8JDF, drawing his OWN NAME for the Split-The-Pot jackpot (YES, he got to keep the money!), and Mike, KG4DSG, walking home with the Midland 2m transceiver offered by Eric, KD8MEM.
A special thank-you goes to visitor Jack Purdum, W9NMT, who donated NINE copies of his book, "Beginning C for Arduino: Learn C Programming for the Arduino," as door prizes. Thanks very much, Jack. This dovetails nicely on the heels of KE8P's Arduino presentation from August.
For those who weren't so lucky to win one, you can find Jack's book at Amazon.com.
Fred's presentation was originally scheduled for our March meeting, but was cancelled due to the snow storm.
August Meeting
At this month's meeting, Andrew Rohne, KE8P, gave a presentation on the Arduino (are-do-WE-know) microcontroller... and the Beaglebone Black microcontroller... AND the Raspberry Pi microcontroller... in fact, it was a microcontrolla-pa-looza. Andrew demonstrated what you could make, where to get the hardware, the software, and how to get started. It's amazing what can be done for literally just a few (less than $50) dollars.
Andrew is currently the Secretary of the Milford Amateur Radio Club, and has set-up the information he presented on his website at www.ke8p.us.
July Meeting
Yes, indeed! At our meeting on July 2nd, Robert, AK3Q, introduced us to "SDR on the cheap!" Using a USB dongle receiver, a moderate computer, and some free software, Robert showed us how to experiment with SDR (Software Defined Radio) for around $20-$30.
If you missed the meeting, you can pick up Robert's SDR Dongle handout HERE.
June Meeting
June is FIELD DAY month, so the topic of our meeting oddly enough was Field Day. Field Day Manager Eric, N8YC, held an organizational meeting before the general meeting, then gave a great talk about the OH-KY-IN Field Day experience, including chef John, KC8VQU, and his amazing annual menu.
Details on this year's Field Day, may be found HERE.
May Meeting
For our monthly meeting on May 7th, Dave Nutini from the Hamilton County Board of Health, explained what "P.O.D.S" are (Points Of Distribution), and how important they are in distributing medicine, care, information, and more, to people during a county-wide emergency event. Thanks to the P.O.D.'s system and amateur radio, they might save your life in an emergency.
April Meeting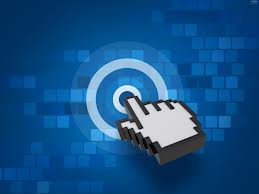 For our April monthly meeting, Duffy Beischel, WB8NUT, led a presentation and discussion on the digital modes (PSK, CW, MFSK, D-Star and more). This is an ever-changing and interesting area of technology, if you missed this meeting, you missed a LOT!
BTW, Duffy's website, wb8nut.com, has been recognized by ARRL "Surfin'" columnist Stan Horzepa, WA1LOU, as "excellence in websiting" regarding the digital modes.
March Meeting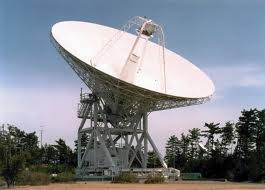 THIS MEETING WAS CANCELLED DUE TO SNOW STORM
For our meeting on Tuesday, March 5th, Fred Schneider, K9OHE, will present a workshop to build a simple portable VHF/UHF antenna. All materials will be provided and workstations will be set up. Simple soldering skills will be taught as needed. A $5.00 donation is suggested to offset the cost of materials.
UPDATE: Fred will present his project at our September meeting.
February's Meeting
At our February meeting, Ted Morris, NC8V, presented "Message Handling for Fun but Not Profit." Ted addressed the common benefits, questions and misunderstandings about amateur radio message handling, also known as "traffic." It was a terrific presentation, thanks a lot, Ted.
BTW, Ted will be making much of the material he presented at the meeting available to us for download. We'll post the link on this website as it becomes available.
Ted says, "If message handling isn't one of your favorite activities, at least NOW you know why."
January's Meeting
At our January meeting, Russ Hines, WB8ZCC, presented "A Homebrew How-To," covering a review of topics including soldering, parts procurement, and kit building. Russ also showed a couple of videos demonstrating soldering techniques including how to successfully solder SMD components.
Copyright © 2011-2014 OH-KY-IN Amateur Radio Society, Inc. All Rights Reserved.
Best viewed at 1024 x 768 using Firefox web browser from Mozilla
Website issues may be directed to webgeezer@ohkyin.org